ASB Consulting Limited has partnered with several highly recognized organizations locally and internationally to provide you with professional services and solutions. We believe that we can effectively deliver the best to you by our combined knowledge and expertise. Some of our business partners include:
---

Pink Elephant is the world's leading IT service management education and consulting provider. Headquartered in Toronto, and operating globally, the Company works with an extensive array of clients, both public and private, to improve the quality of IT services through the application of established best practices, including ITIL.
---

National Seminars Group A Division of Rockhurst University Continuing Education Center, Inc.
National Seminars Group is one of the leading providers of continuing education. Each year, they deliver more than 7,000 seminars and conferences and, over the years, more than 10 million professionals have participated in the programs offered. Since 1991, their affiliation with Rockhurst University has ensured their commitment to providing lifelong continuous-learning opportunities. They are a training company grounded in an 81-year tradition of proven excellence who rely on the combination of continuing education with academic excellence to give the participant the best and most innovative approach to fulfill continuing education needs.
---

The WCTI was established to go beyond the typical training styles of Six Sigma and Project Management initiatives. While they continue to provide the standard certification and hands-on classroom techniques that many other consulting companies provide, their individuality shines in the aftermath of training efforts. WCTI provides true project implementation.
---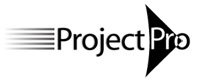 ProjectPro was founded in 1994 and is federally incorporated in Canada since 1996. The founder, Eric Uyttewaal, is a published author of "Dynamic Scheduling with Microsoft Office Project 2003″, currently in its third edition.
ProjectPro Corp. specializes in Microsoft Project and Project Server training. The training is provided in onsite or public courses and delivered as e-learning or traditional classes. ProjectPro also helps clients customize training to their organization.